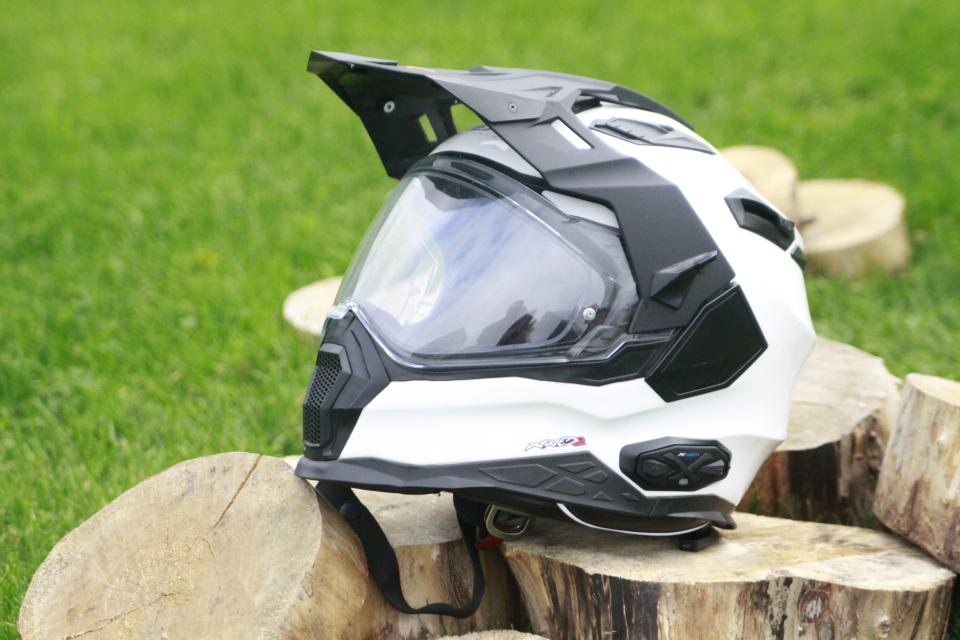 Nothing is as personal as choosing your helmet.
Do you have a round, oval or an empty head? You need to find your fit!.
I clearly have an HJC head, my last 3 helmets were HJC and fitted perfectly.
But while preparing for my journey to the alps I realized I needed a helmet with better air circulation.
And while searching the internet I discovered Nexx helmets. 
Specs for the Xwed 2:
- 1550gr
- Integrated Sun visor
- Possibility to integrated the NExx X-Com communication system
- Pinlock ready
- Emergency Strap System V2
- Dubble D strap.
I ordered the X.Com communication set immediately but it didn't arrive when travelling to the alps. 
A pity, as this would have made the highway trip a bit more relaxing.
The installation is easy to do yourself.
I didn't test a lot of communication yet, as most of the time I use it to connect to my Garmin GPS.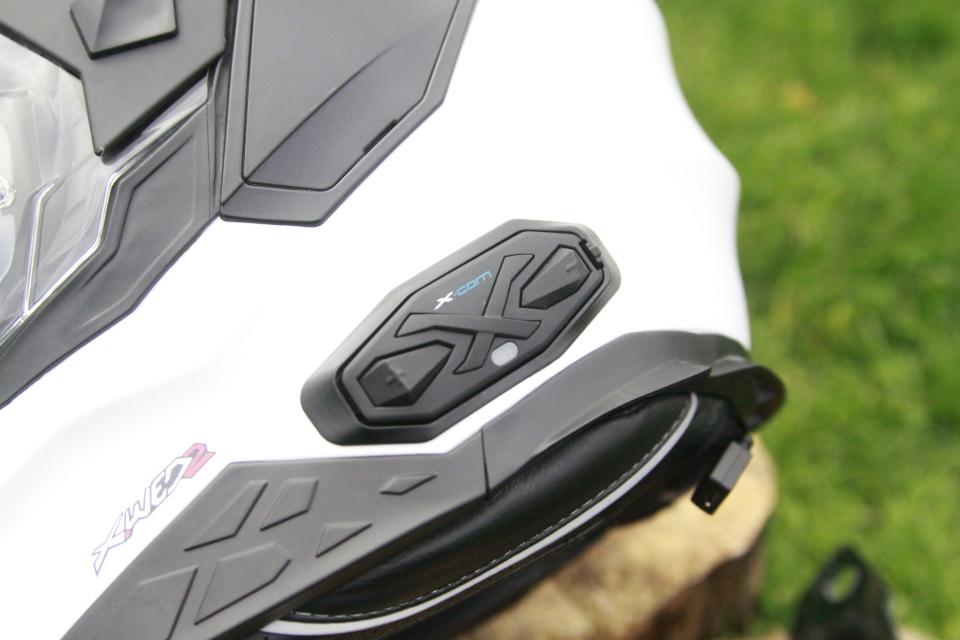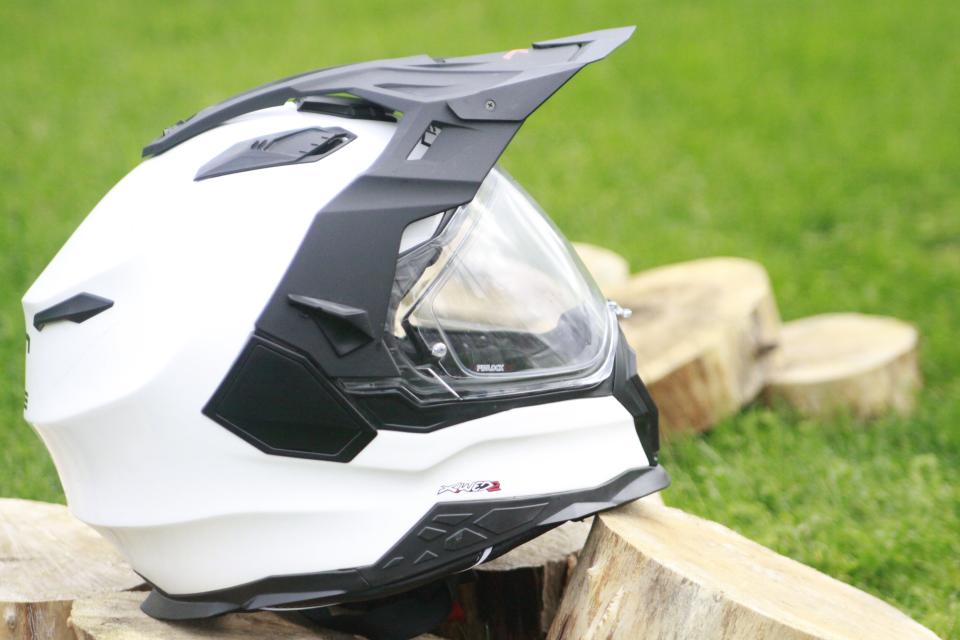 The peak of the helmet can be extended with this extra piece.
The screws are visible on the photo.
I installed the extension, as it helps to keep the sun out of my eyes.
On highway trips I don't really have wind issues, except when trying to look over my shoulder, then you get some extra pull. 
The height/angle of the peak can be changed rather easily. 
Normally the helmet is delivered with an front flap that can be opened/closed.
I quickly changed this for the plastic net (that's also delivered) as this bring more air/ventilation into the helmet.
Ventilation wise this helmet is spot on for me as there are two air outlets at the back and four air inlets at the front.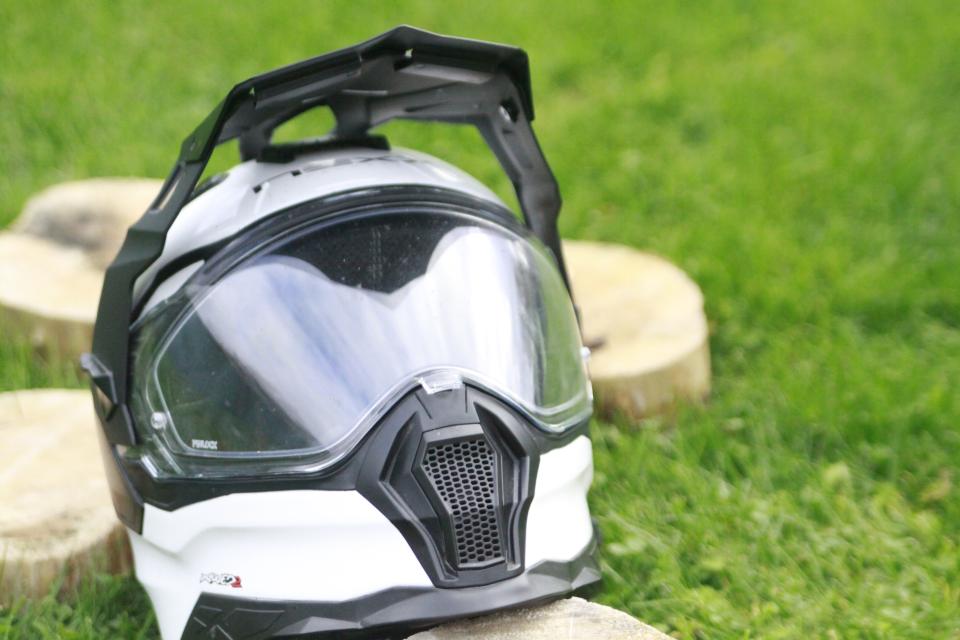 Even though I use the helmet as my "Adventure" helmet, it's really a 2 in 1 helmet.
The peak can be removed, if you want to use the helmet as an on-road helmet.
The X-wed is delivered with different accessories:
Mounting plates for action camera (On top / side of the helmet).
2 Visors a clear visor and a dark visor.
Peak extension
Offroad front-ventilation cap
Mousse to fill the spaces where the speakers could fit
All together I'm a big fan of this helmet.
On my GSa with smaller screen or with the original screen I don't have any wind issues with the peak.
Also on the KTM 990 adv with aftermarket screen it's perfectly possible to do highway trips with that peak.
Which was one of my biggest worries off course.
Being an adventure helmet it should work/fit/cope everywhere and with everything and it does!