What do you get?
160 Horses, 4 Riding modes, ABS PRO, Dynamic ESA, Cruise Controle, Adjustable windscreen height...
And what does it do?
It rides like any other motorcycle 
The S1000XR entered my garage as a replacement for the CB1000R.
I guess I'm getting old, replacing an older muscle / naked-bike with this Tourer from BMW?
Well, no... I wanted something capable of munching up the miles and still being able to hit the twisties.
It must have been somewhere in May 2023 where I did my first test drive with the XR.
The ergonomics reminded me a lot to the R 1200 GS Adventure that I had before.
Kudos to BMW to create a sportsbike that actually is comfortable to sit on.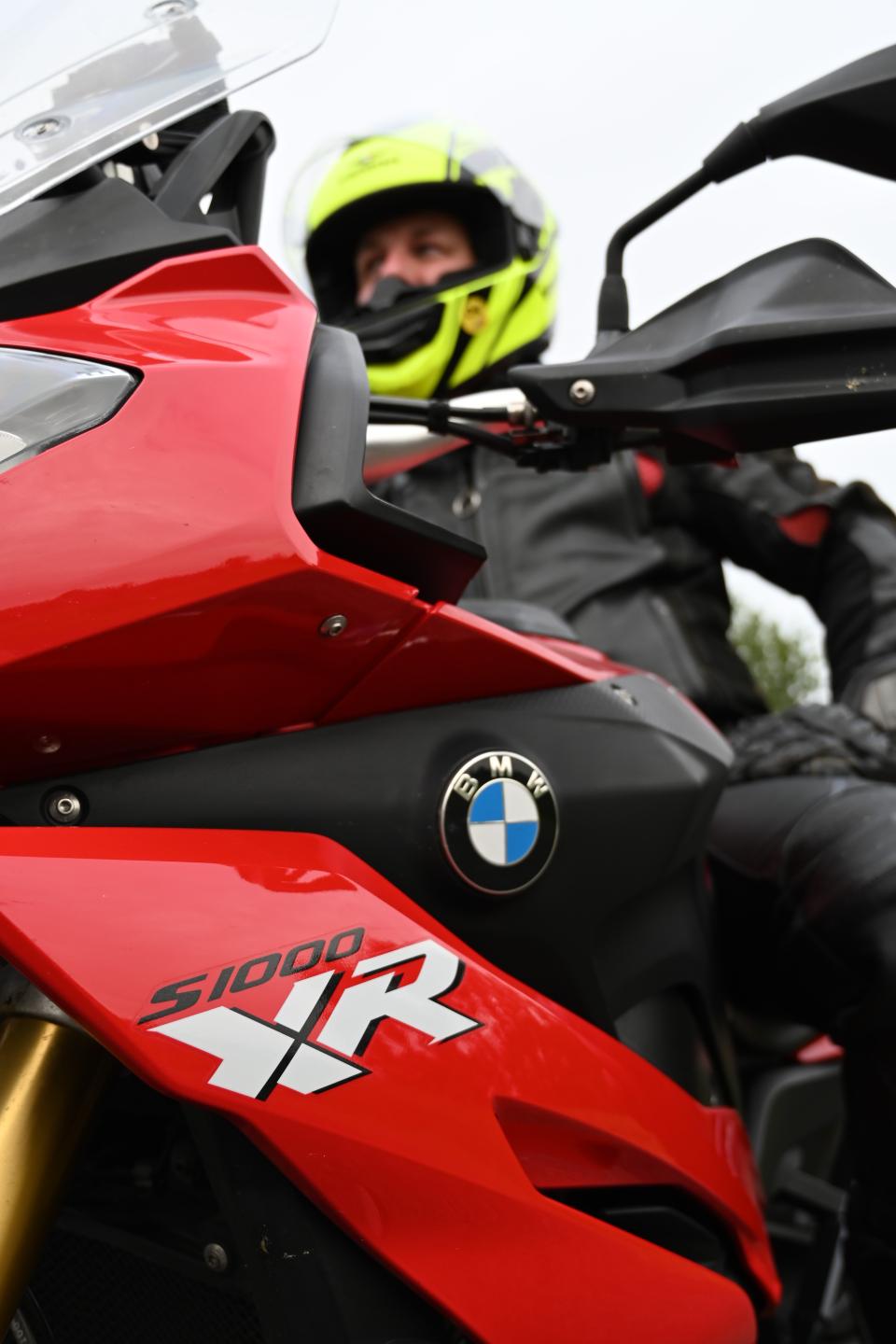 My first impressions?
After the first ride on the highway I was convinced: I needed heavier handlebarweights.
The vibrations in the bars made the left mirror useless and made my hand go numb.
The Evotech weights add +/- 400gr of weight and made a world of difference (for me). 
But rest assured, nothing is as personal as vibrations. 
The engine has a lot of power, but it's all in the higher rpm's.
I didn't mind at first, but after returning from the French Alps, it shows that when going through hairpins I regularly had to downshift to 1st gear and play with clutch to get throught. 
That's a big change coming from the GSa which would tackle those same hairpins without the need of the clutch. 
But when the roads go from hairpin to twisty, well then it's time to unleash the beast.
To be fair? The S1000XR out classes my technical abilities to push it to the limit.
Which is actually nice: I always have some room left for improvement. 
Specs of the bike?
| | |
| --- | --- |
| Engine size | 999cc |
| Engine type | 16v, inline four |
| Fuel capacity | 20 litres |
| Seat height | 820mm |
| Bike weight | 228kg |
| Front tyre size | 120/70 x 17 |
| Rear tyre size | 190/55 x 17 |
| Max power | 160 bhp |
| Max torque | 83 ft-lb |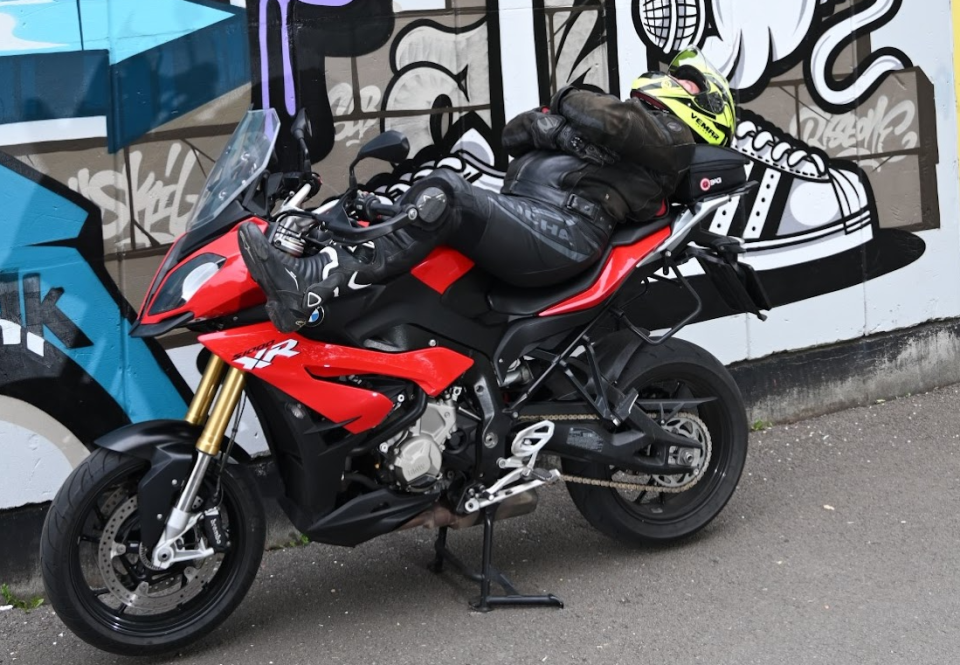 But is it comfortable?
Well... Yes and No.
The seat gives great support, and for me personally it allows riding longer trips (did some 600+km trips in the last few months).
But(t).... It gives great support but it doens't allow moving around a lot.
There is just no space to slide forward/backwards or left/right. The seat is a bit of a cowl where you ass just fits....
It's great until that one moment where your butcheecks start hurting... And then there is no escape possible.